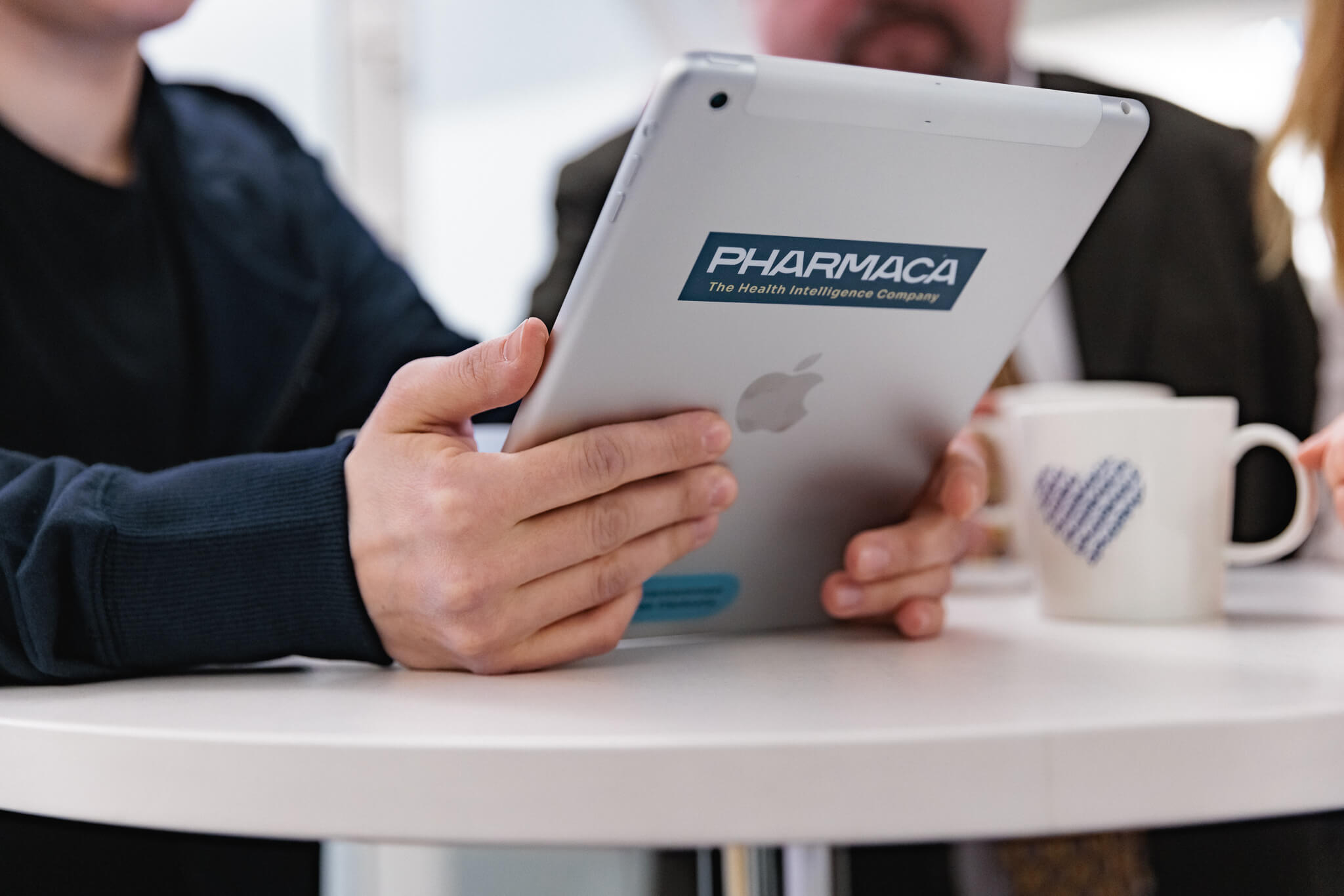 PHARMACA
Pharmaca Fennica® Premium
Easily integrated & up-to date pharmaceutical information web service.
Pharmaceutical information that supports the decision-making of healthcare professionals.
​Pharmaca Fennica® Premium is an easily integrated & up-to date pharmaceutical information web service that is widely used by e.g., doctors, nurses and professionals at pharmacies. The solution can be easily integrated to different EHR systems and applications.
Reliable & always up-to-date
Medicine information updates every day​
Continuous development, e.g., environmental information on pharmaceuticals​
Time saving & ease of use
All relevant information in one view​
Medication, pharmacovigilance and shortage notifications in conjunction easily with other medicine information
Patient & medication safety 24/7
Key information to improve the safety, efficacy and effectiveness of the pharmacotherapy​
Visual information and support for treatment engagement in different languages.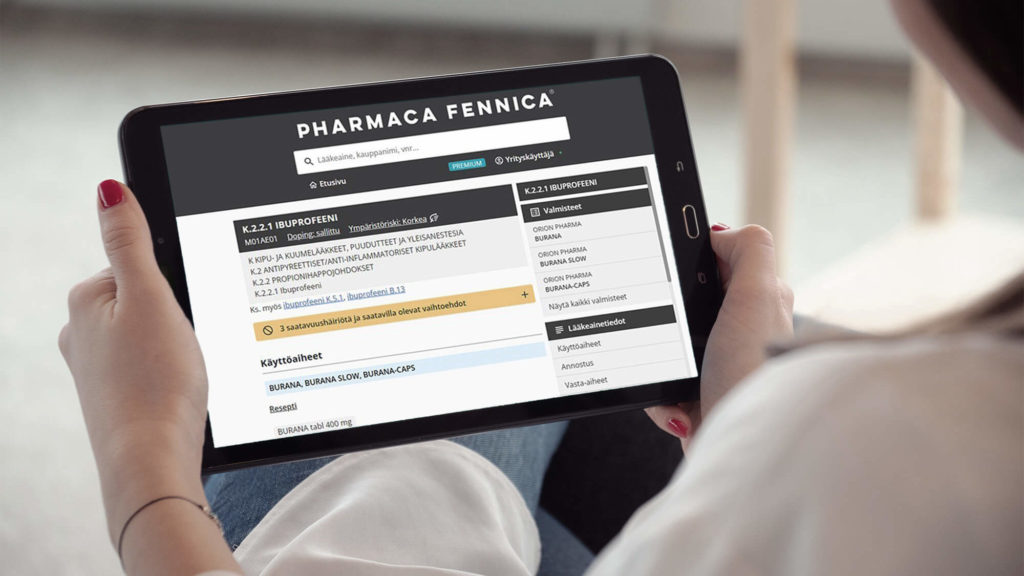 Pharmaceutical information e.g.,
Dosage​
Treatment initiation and follow-up​
Medicine safety​
Indications​
Contraindications ​
Interactions​
Adverse effects​
Pharmacogenomics​
Pharmacodynamics​
Pharmacokinetics​
Medicine Images & Support Materials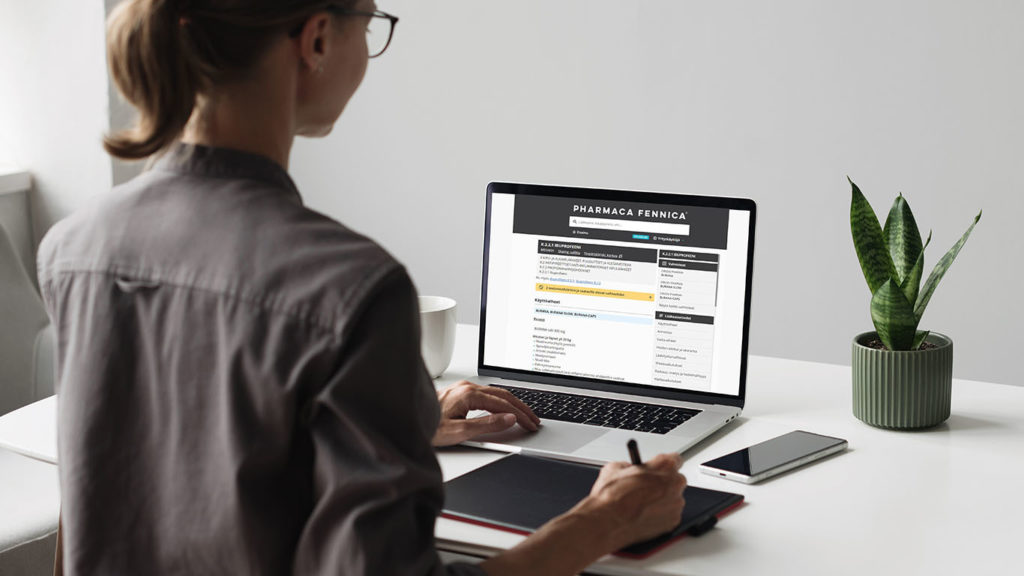 Changes in drug information​, e.g.,
Changes in dosage​
Removed contraindications ​
New follow-up instructions​
Shortages and available options
Support in special situations, e.g.,
Children​
Athletes​
Genetic abnormalities​
Kidney deficiencies
Catalyzing intelligence for health
Cases & customer stories
Contact us
Interested to hear more?
Fill out the form to hear more about our services and solutions.
We value your privacy. Read our Privacy Statement here.
Health through knowledge
News & articles