Pharmaca Academy's new training calendar published
Pharmaca's trainings and events can be found in Pharmaca Academy's training calendar, which has been updated to be even easier to use.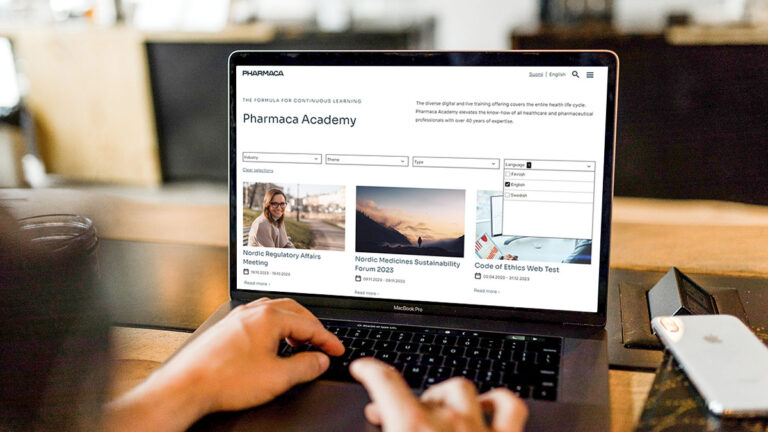 We have published a new training calendar on our website at https://pharmaca.fi/en/academy/training-calendar/.
Pharmaca Academy's training calendar makes it easy to search for trainings by industry, theme, type, and language. With the update, you can make multiple filter selections at the same time. You can, for example, search for webinars in English for the pharmaceutical industry.
You can also search trainings and events by name by using the site search.
"Continuous learning is the key to success and competitiveness in an ever-changing world. We are committed to providing comprehensive training to meet the current and future needs of pharma and health indutries. We offer trainings for pharma and health professionals in English, Finnish and Swedish. Our trainings cover for example Market Access, quality, and research themes", says Ulla Partanen, Head of Learning Services at Pharmaca.
Welcome to explore the updated training calendar!
Discover some of the highlights from our training calendar:
Learning in the future – Share your thoughts
What would you like to learn in the pharma and health tech industry? Share your thoughts with us by answering our survey of future learning needs – and get a chance to win a free Pharmaca Academy training of your choice (excl. trainings by our partners)!
Take part in the survey here: https://q.surveypal.com/Learning-and-competence-needs-2023-English
Thank you for your valuable insight!
Contact us
Interested to hear more?
Fill out the form to hear more about our services and solutions.
We value your privacy. Read our Privacy Statement here.