Novartis: experiences on Pharmaca's trainings
Novartis is a global pharmaceutical company operating in several important therapeutic areas. The company discovers, develops and delivers new treatments that both benefit the patient and offer sustainable healthcare solutions to society. They are also involved in developing healthcare with various partners. Novartis' strong focus on development is also the reason it invests so much in developing the competence of its employees.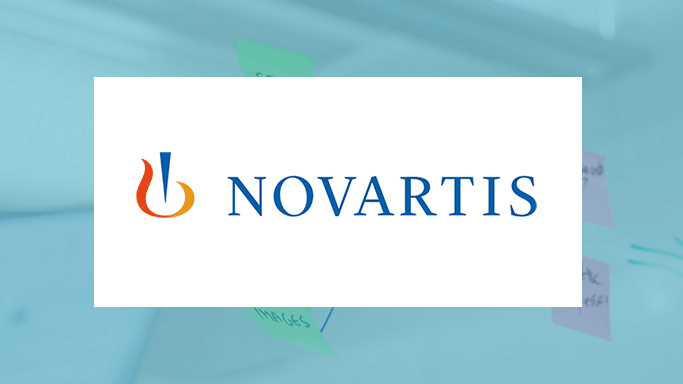 Taija Pietilä is a Medical Manager in Novartis' Neuroscience team. She joined Novartis in August 2021 and has a total of five years' experience in the pharmaceutical sector. She is a scientist by training, specialising in immunology and microbiology.
"I am a medical expert in products and research associated with the MS disease. It is my job to ensure that doctors in Finland have access to the latest research data concerning our products, for example. I am also responsible for providing pharmaceutical information and work as an expert within our organisation."
Rapid pace of change in the pharmaceutical sector requires continuous learning
Pietilä says it has always been important to develop expertise and has lately become even more so.
"The pharmaceutical sector is developing fast and new tools and methods are constantly being introduced. The healthcare ecosystem is also under considerable pressure to change in both Finland and on the EU level. Major change processes are shaping the healthcare system, and with such rapid progress being made, textbooks are quickly out of date. You have to continuously develop your own expertise, both technically and scientifically," says Pietilä.
According to Pietilä, the best way to learn how to do her job is by doing it and experimenting, but it is important to have a solid background of knowledge on how to operate in digital environments, for example. We need to continuously update our expertise.
"For instance, the pharmaceutical sector's Code of Ethics include operating principles that did not exist just a few years ago. In order to be able to apply the operating principles, you have to understand and know how everything is connected. For example, you have to know how to take information security into consideration or how adverse effects are reported with new digital tools."
Employer that supports employee learning
As an employer, Novartis invests in the competence of its employees. The company has made the Pharmaca Academy's online learning environment available to its employees, who can choose the training that suits their needs.
"There are a lot of trainings available out there at the moment, but the trainings offered by the Pharmaca Academy have been carefully designed to meet the needs of people in the pharmaceutical and healthcare sectors. It's easy find topics in Pharmaca Academy's offering that I feel I need to learn more about. The training package is provided on an annual basis, which means we don't have to ask our supervisors for permission every time we want to participate in training. Instead, Pharmaca Academy's comprehensive offering is always at our disposal."
Pietilä says that the annual contract means that Pharmaca Academy is also a great source to turn to when you need information unexpectedly and quickly. It is always easy to find the training you need from the online learning environment. In this year's offering, Pietilä is especially interested in the principles of health economics and topics that deal with the evaluation of the effectiveness of medicines.
"In our team we share experiences of interesting trainings and tell each other about the courses that we think are worth taking."
Varied topics and perspectives
Pietilä values Pharmaca's extensive trainer network and up-to-date topics.
"The courses offered by the Pharmaca Academy always have great speakers and the content is well planned. The reason I really like in-person training is because it also offers a great chance to network, which is why I think it is great that the Pharmaca Academy also offers networking opportunities in its online courses. The topics and approaches of the courses are diverse and cover both the private and public sector and also the perspectives of patient organisations."
Pietilä recommends the Pharmaca Academy's courses especially for anyone who has recently entered the pharmaceutical sector from the academic world.
"These courses help you understand many difficult terms and make it easy to keep your competence up to date. When I started, I learned all about Market Access thanks to a Pharmaca Academy's course, for example. In fact, as a student and a participant, I really appreciate the fact that Pharmaca Academy's courses are aimed at the specific needs of the professionals in pharmaceutical sector."
Contact us
Interested to hear more?
Fill out the form to hear more about our services and solutions.
We value your privacy. Read our Privacy Statement here.
Catalyzing intelligence for health
Cases & customer stories