Medication safety – data-driven solutions to the rescue?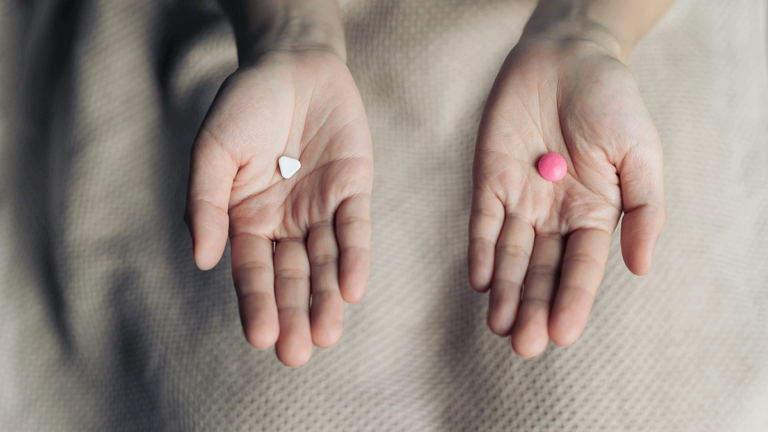 The pilot carried out as part of the Innovation Ecosystem Project for Medication Safety indicates that integrating different data sets can generate new insights for improving medication safety.
The Innovation Ecosystem Project for Medication Safety, enabled by Sitra, has been successfully completed. The aim of the project was to improve medication safety expertise and the utilization of data-driven technical solutions supporting medication safety in organizations. The ecosystem was launched by Pharmaca Health Intelligence, VTT, Aalto University, and the Finnish Centre for Client and Patient Safety.
The project encompassed a pilot focusing on medication safety risks. "Results of the pilot supported the idea that combining information in new ways can improve medication safety. We believe that people's everyday lives and the quality of care can be improved in the future by utilizing integration of different datasets," says Päivi Rastas, Head of Business Intelligence at Pharmaca Health Intelligence.
The pilot combined Pharmaca's medication interaction database with the data from Dispensations reimbursable under the National Health Insurance Scheme register maintained by the Social Insurance Institution (Kela). The pilot focused only on the interaction database's data on contraindicative interactions. In most cases, this type of interaction prevents the simultaneous use of the medicines and one of them typically needs to be replaced with another or their dosages need to be adjusted.
The analysis of the combined datasets revealed that approximately thirty medicines generate the majority of the observed possible contraindication risk situations. According to the statistics, simultaneous use of two specific medicines affecting the nervous system appeared to have most potential to generate a possible contraindicated interaction risk situation. The data indicated that patients reclaimed combinations of two contraindicated medicines of the same main category within a short period.
Examples of such contraindicated medicines include long-acting psychiatric medicines used, for example, in the treatment of bipolar disorder, schizophrenia, and in some cases insomnia. The simultaneous use of two long-acting psychiatric medicines may carry a risk of hematological changes, for example.
The results are interesting from medication safety development point of view. However, the data requires further examination to evaluate the clinical significance of the results. The prescriber bears the responsibility for patient care and, therefore, patients should always consult their doctor and not make changes to their medication on their own.
"The utilization of the interaction database is only in its early stages. One plan is to replicate the pilot in other Nordic countries to examine how the results from different countries compare to each other", Rastas describes.
For more information about the project:
Pharmaca Health Intelligence:
Päivi Rastas, paivi.rastas@pharmaca.fi
https://pharmaca.fi/
Pharmaca Health Intelligence is a technology and expert company founded in 1975 providing health intelligence services & solutions. Our innovative pharmaceutical intelligence solutions help professionals to develop their expertise and enable better decision making for the entire health life cycle.
VTT:
Jaakko Lähteenmäki, jaakko.lahteenmaki@vtt.fi
https://www.vttresearch.com/en
VTT is a visionary research, development, and innovation partner. We tackle global challenges and create sustainable growth opportunities from them. We help society to develop and businesses to grow with technological innovations – thinking beyond the obvious. We have 80 years of experience in top-notch research and science-based results. VTT creates impact when innovations and business meet.
Aalto University:
Satu Kaleva, satu.kaleva@aalto.fi
https://www.aalto.fi/fi
Aalto University is where science and art meet technology and business. We shape a sustainable future by making research breakthroughs in and across our disciplines, sparking the game changers of tomorrow and creating novel solutions to major global challenges. Our community is made up of 13 000 students, 400 professors and 4 000 other faculty and staff working on our dynamic campus in Espoo, Greater Helsinki, Finland.
Finnish Centre for Client and Patient Safety:
Marianne Kuusisto, marianne.kuusisto@ovph.fi
https://finnishcentreforclientandpatientsafety.fi/
At the Finnish Centre for Client and Patient Safety, we coordinate the development, planning, monitoring and evaluation of client and patient safety nationwide. We produce operating models, new tools and recommendations for wellbeing services countries, professionals, clients and patients. We collaborate with everyone by sharing information and results openly. Our activities are guided, monitored and evaluated by a steering group appointed by the Ministry of Social Affairs and Health.
More information about Sitra's Health Data 2030 initiative and other related projects >
Contact us
Interested to hear more?
Fill out the form to hear more about our services and solutions.
We value your privacy. Read our Privacy Statement here.
Catalyzing intelligence for health
News & articles