Pharmaca, VTT, Aalto University and Finnish Centre for Client and Patient Safety launched an Innovation Ecosystem Project for Medication Safety
The aim of the project is to improve knowledge of medication safety and promote the use of technical solutions supporting medication safety in different sectors and organizations.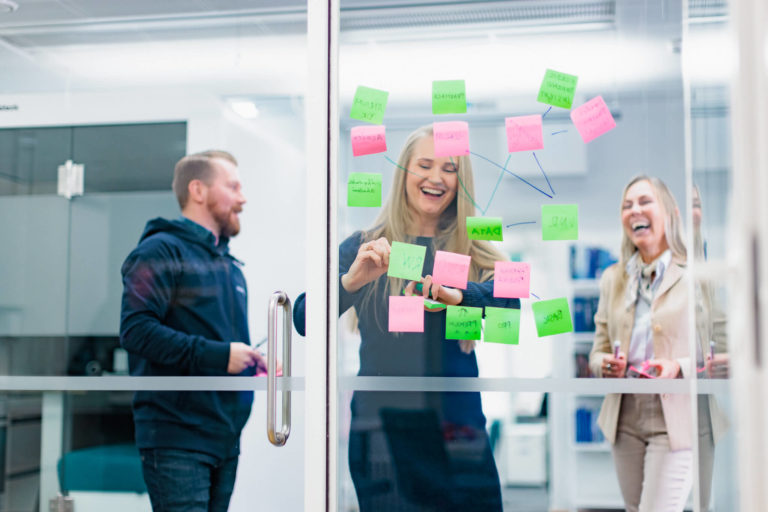 Pharmaca Health Intelligence (formerly Pharmaceutical Information Centre), VTT, Aalto University, and the Finnish Centre for Client and Patient Safety have launched an innovation ecosystem project targeting medication safety. The project is part of Sitra's Health Data 2030 initiative aiming to find solutions, fair rules, and ways for cross-border use of health data in Europe, and to promote Finland's competitiveness in the healthcare sector.
The goal of the project is to improve medication safety expertise and promote the use of technical solutions that support medication safety in various industries and organizations. The project improves various stakeholders' access to medication safety expertise and enables extensive collaboration between industries.
In the Innovation Ecosystem Project for Medication Safety national and global data resources are systematically mapped. Combining and analysing the data creates new understanding of medication safety implementation. These data resources form the basis for developing new data-driven innovations to address medication safety challenges and solve medication safety problems. National and global data resources provide significant opportunities in managing the risk of medication interactions, for example.
The key enabler of the project is Pharmaca Health Intelligence's medication interaction database, which is internationally utilized and designed to meet the needs of healthcare professionals.
"Existing data resources should be increasingly utilized in decision making. Improving medication safety increases people's well-being and saves resources," says Essi Kariaho, Director of Pharmaceutical Information at Pharmaca.
The ecosystem will be expanded during the project to serve the wellness, food, ICT, and analytics industries and authorities. The project will end in May 2023.
For more information about the project:
Pharmaca Health Intelligence
Päivi Rastas, paivi.rastas@pharmaca.fi
Pharmaca Health Intelligence is a technology and expert company founded in 1975 providing health intelligence services & solutions. Our innovative pharmaceutical intelligence solutions help professionals to develop their expertise and enable better decision making for the entire health life cycle.
VTT
Jaakko Lähteenmäki, jaakko.lahteenmaki@vtt.fi
https://www.vttresearch.com/en
VTT is a visionary research, development, and innovation partner. We tackle global challenges and create sustainable growth opportunities from them. We help society to develop and businesses to grow with technological innovations – thinking beyond the obvious. We have 80 years of experience in top-notch research and science-based results. VTT creates impact when innovations and business meet.
Aalto University
Satu Kaleva, satu.kaleva@aalto.fi
Aalto University is where science and art meet technology and business. We shape a sustainable future by making research breakthroughs in and across our disciplines, sparking the game changers of tomorrow and creating novel solutions to major global challenges. Our community is made up of 13 000 students, 400 professors and 4 000 other faculty and staff working on our dynamic campus in Espoo, Greater Helsinki, Finland.
Finnish Centre for Client and Patient Safety
Marianne Kuusisto, marianne.kuusisto@ovph.fi
https://finnishcentreforclientandpatientsafety.fi/
At the Finnish Centre for Client and Patient Safety, we coordinate the development, planning, monitoring and evaluation of client and patient safety nationwide. We produce operating models, new tools and recommendations for wellbeing services counties, professionals, clients and patients. We collaborate with everyone by sharing information and results openly. Our activities are guided, monitored and evaluated by a steering group appointed by the Ministry of Social Affairs and Health.
More information about Sitra's Health Data 2030 initiative and other related projects:
https://www.sitra.fi/en/news/sitras-projects-boost-health-sector-growth-using-data/
Catalyzing intelligence for health
News & articles