Pharmaceutical Information Centre is a Great Place to Work
The Great Place to Work® certificate is awarded to a company where at least 70% of the staff consider the organization to be a good workplace. Pharmaceutical Information Centre participated in the Great Place to Work survey for the second time and managed to improve its results despite the challenges posed by the coronavirus situation.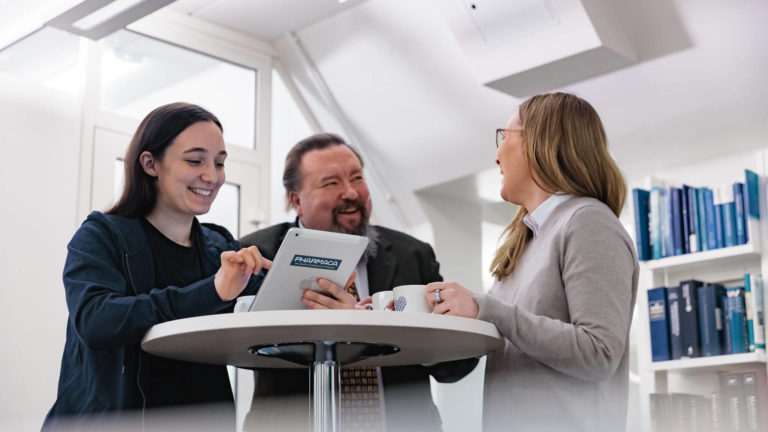 Relevant work and an open and caring organizational culture brought the Pharmaceutical Information Centre a Great Place to Work certificate this year as well. The company managed to improve its results from the previous round of research (2020), which is an excellent performance especially regarding the challenges posed by the coronavirus situation. As many as 91% of Pharmaceutical Information Centre's employees stated that Pharmaceutical Information Centre as a whole is a really good workplace.
– We are satisfied with the feedback we received in the study. Our employees feel that they are doing meaningful work and are proud of its social impact: we provide healthcare professionals with information that enables safe and effective care, says Riitta Mellin, HR Director of Pharmaceutical Information Centre.
A truly caring organizational culture
Pharmaceutical Information Centre, which turns 46 this year, has gone through a strong development from a book publishing house to a startup-minded technology company. The company employs professionals in pharmacy, data analytics and technology. In addition to meaningful and interesting work, the Pharmaceutical Information Centre offers its employees a warm and caring organizational culture.
– We care about our employees genuinely and treat each other in an encouraging way. We value the expertise of all our staff and invest in working together. We believe in a culture of experimentation, and our entire staff is actively involved in brainstorming and developing new things. Our teams are self-directed and the cooperation between the teams is agile. The organizational structure is low, so it is easy to ask for help and advice. Over the past year, we have invested particularly in staff training opportunities and the new needs brought about by increased telecommuting.
Comments from medical data center members in the study:
"Leadership is very good and everyone gets accepted as they are. We build here on people's strengths, we are open and solution-oriented. The organization also has a significant role to play in the wider societal sense. I feel like I am doing important work."
"The well-being of everyone is taken care of together in the work community. We are excited to try new ways of working and learn new skills. We have a strong desire to make and organize moments of working together and to cherish togetherness also outside the work."
Contact us
Interested to hear more?
Fill out the form to hear more about our services and solutions.
We value your privacy. Read our Privacy Statement here.