Orion Pharma and Pharmaceutical Information Centre working together to develop the expertise of nurses
Many biological medicines and biosimilars are now available on the market and their number is increasing. To ensure patient safety and the implementation of medication, it is essential that nurses are familiar with these preparations and how to use them. Orion Pharma and the Pharmaceutical Information Centre have been working together to produce an online training course aimed at strengthening the expertise of nurses in biological medicines and biosimilars.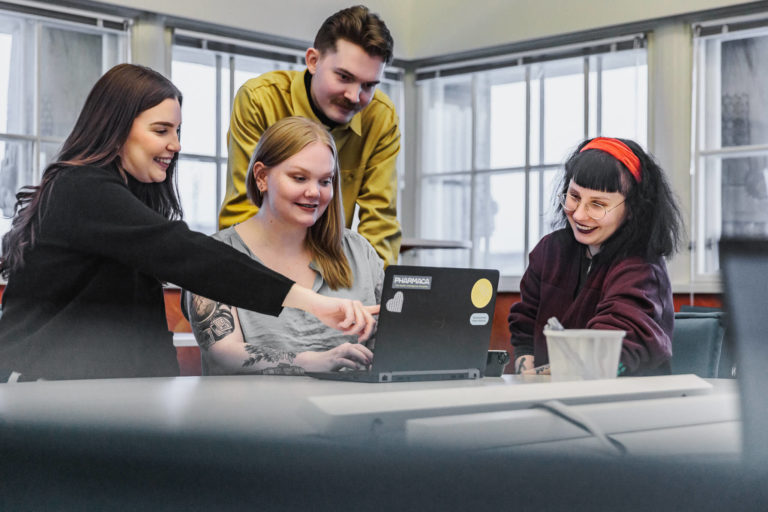 Product Manager Jukka Luonila works in the marketing unit for prescription drugs at Orion Pharma in Espoo. He is responsible for biosimilar preparations and generic oncology products.
Luonila explains that the increase in the number of biological medicines and biosimilars has also increased the need for training among healthcare personnel. In 2020, Orion Pharma started a collaboration with the Pharmaceutical Information Centre in the area of training, which came about as a result of training requests from nurses. This collaboration led to the creation of an online training course on biological medicines and biosimilars aimed at nurses treating patients with rheumatism, IBD and psoriasis.
"We have received requests for training in these medications from nurses and specialists. Several biological medications and biosimilars are available on the market and the number is constantly increasing, so in terms of patient safety and the implementation of medication it is very important that nurses in these fields have a good knowledge of these medicines and how to use them in practice", says Luonila.
Online learning is great for busy people as it can be done any time and any place

Orion Pharma selected the Pharmaceutical Information Centre as its partner due to its strong pharmacy expertise. The partners are united by a strong desire to develop the expertise of healthcare professionals.
The Pharmaceutical Information Centre has strong expertise in the area of pharmacy and has previously provided training on biosimilars. They were also proactive and suggested working together to produce the online training course.
Luonila feels that online training has been a very effective way to train healthcare professionals. Particularly during the pandemic, it has been very important for busy nurses to have the opportunity to study regardless of time and place.
"This training course was the first one on this particular subject that has been offered online. Online training is a particularly workable method during the pandemic, as it can be done at any time and any place at your own speed. This is a broad and comprehensive course that will definitely benefit all groups of nurses."
Luonila explains that the online training has received very good feedback from its participants.
"The initial feedback has been excellent, and there has been a demand for this kind of online training. We have received praise for the broad range of content and teaching videos on engaging with patients."
Easy and smooth collaboration

In addition to experts from Orion Pharma and the Pharmaceutical Information Centre, several nurses took part in the planning and production of the training as experts on the training content. According to Luonila, the experts made a significant contribution to the project.
"The collaboration was easy and smooth, and everything was completed on schedule. I'd like to thank all content providers for their input. I would also like to say a huge thank you to the Pharmaceutical Information Centre for the pleasant and mutually beneficial collaboration that will help to strengthen nurses' expertise. This will hopefully lead to better treatment results in these chronic diseases."
Would you like to strengthen your customers' knowledge of the safe use of your product?

We help to implement online trainings that are of interest to the target group, for example about your products, therapy areas, safe drug treatment and the patient's care path.
Online trainings are tailored according the visual guidelines of your brand, to your target audience, and within the framework of The Code of Ethics. Your target audience can be nurses, doctors, veterinarians or pharmacy staff.
Contact us and we'll talk more.
Contact us
Interested to hear more?
Fill out the form to hear more about our services and solutions.
We value your privacy. Read our Privacy Statement here.